Tony and two other boys took ecstasy. A half an hour after he took them he began to feel sick . He was sweating and his teeth were clenched. His body temperature became so high that his brain began to swell and he was having seizures. The boys knew he was in trouble. They took scissors to cut off his shirts in an attempt to cool him off. His girlfriend had called several times and they would tell her he was just having a bad roll, and she could not come over until the father went to sleep. They went upstairs right past the Dad and brought down the 14 year old brother. They watched him continue to seizure and never called for help or notify the adult in the house. They watched him die and then they called his girlfriend to let her know" he didn't make it." When she arrived at the house they had my sons face covered with a purple towel. She yelled for them to go get the Dad. He came down and called 911. When they arrived my son already had rigor mortis and dependent lividity. So that means they sat there for 45 minutes to an hour before letting anyone know he had passed away.
In Colorado it is not a crime. The boys were never charged for anything. The D.A told me what they did was morally wrong but not criminally. The 16 year old girl who had sold my son the pills had already been under investigation for distribution of ecstasy. They finally did a bust 6 months after he had passed away. I spoke with the arresting agency who informed me they questioned and released her. Due to the fact she was a minor, they said there was little that could be done. She was arrested with 10 tablets of ecstasy and 7,500 in cash, but never charged.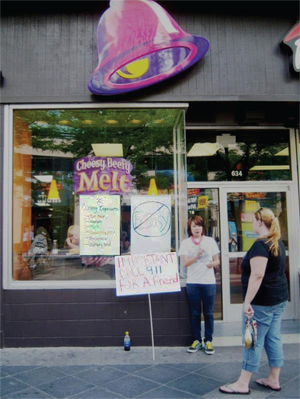 I now speak at schools in order to raise awareness to this deadly drug and the importance of calling for help.